Court-métrage réalisée en 2010 et présenté comme travail de fin de d'année à la
Haute École Albert Jacquard
de Namur.
Sélection festival : Média 10-10 2010, Anima 2011, Festival de Moustier 2011...
Résumé :
Un certain soir, en ville un homme se retrouve seul face aux secondes qui s'égrainent.
L'heure H approche, inexorable, emmenant dans son sillage des effluves pour qui se laisse submerger par ses émotions…
Teaser Movie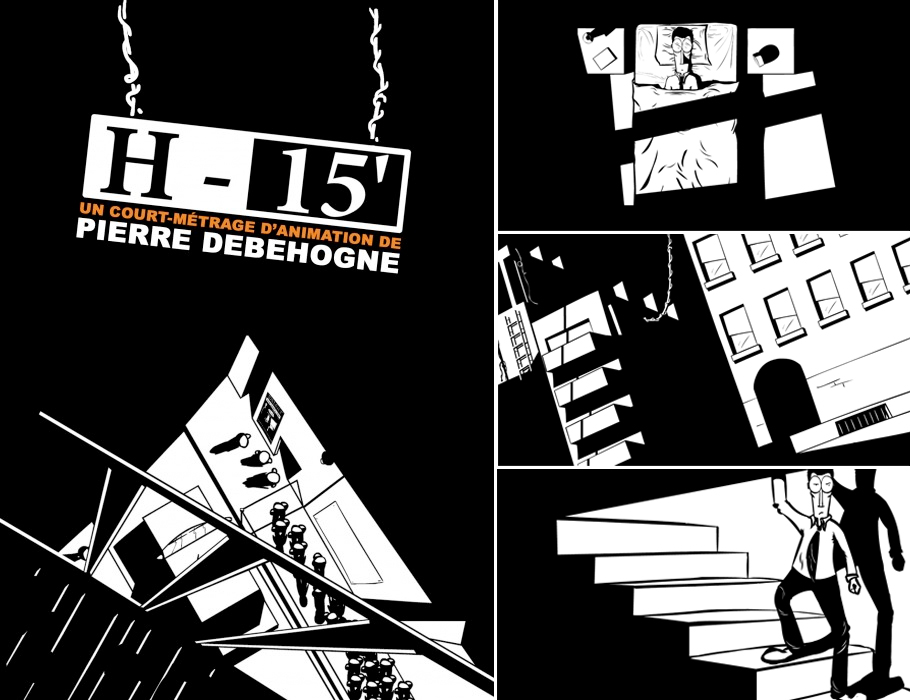 Press: le "Bulletin Magazine" en parle http://212.123.12.143/extra/other/1103bulletin/Default.html
March 2011, p.58 relevant to the Festival Anima in Brussels.
www.dbh-studio.com